Greetings, and welcome to Seeseenayy.
You are visiting one of our many posts about packet tracer activities!
This post contains the answers to the
CCNA4 Packet Tracer '9.2.3.14'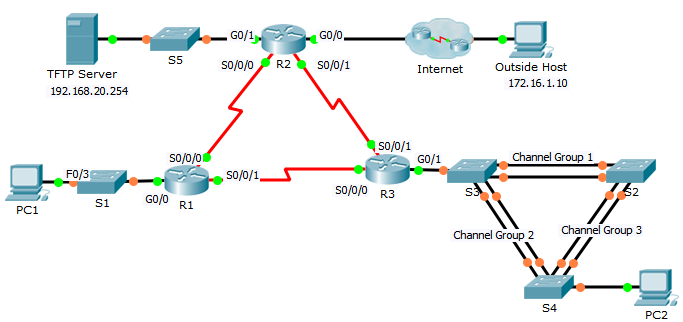 (above image is a preview of the packet tracer)

This post is split into two parts.
1. The download link of the completed packet tracer, and sometimes completed, or uncompleted PDFs or other files.
2. Tutorial. A text guide on how the packet tracer was completed, command-by-command, step-by-step.
To view this post, and discover the answers to this activity, click on the following link.
Downloads / Information
You may find the download to this packet tracer, or any other related file, directly below:
***COMPLETED PDF LINK HAS BEEN CHANGED-- PREVIOUSLY WAS INCORRECT. THANK YOU COMMENTOR.
Tutorial
* Note: Due to class not starting yet, CCNA4 packet tracers will not have tutorials until the topic the packet tracer tests is covered in class. *
Notice
Seeseenayy does not check the source for packet tracer files, nor guarantees security or total-safeness when downloading files or any possible download that is directed by this site.
Seeseenayy does not claim any PDF or packet tracer file, nor the notes or content within the posts as their own.