Today I felt a little creative and curious about VLANs and the communication between two networks via different VLANs. In light of learning about VLANs, I had learned the basic mechanics to VLANs. So, I made a custom packet tracer files that features two networks, two switches, and two PCs, with guidance by my friends.
This is the picture of the network, containing two "office" setups.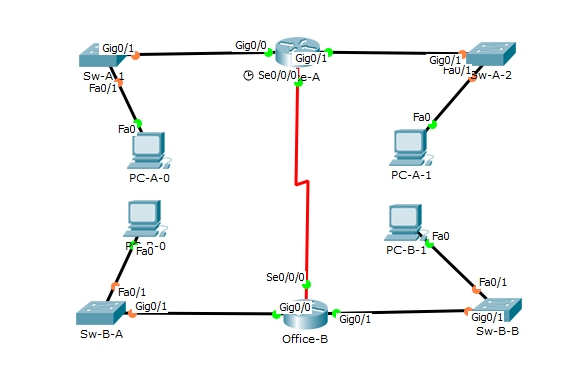 Office A has two vlans: .0 and .1
Office B has two vlans: .6 and .7
This packet tracer is sort of an example on VLANs, if you want to see how it works, try to command-line ping from PC-B-1 to PC-A-0 or any other PC. This PT was completed by using basic vlan mechanics and other learned commands to configure this network.
Here's a download to this Packet Tracer file.
If you have a question please comment or PM me.